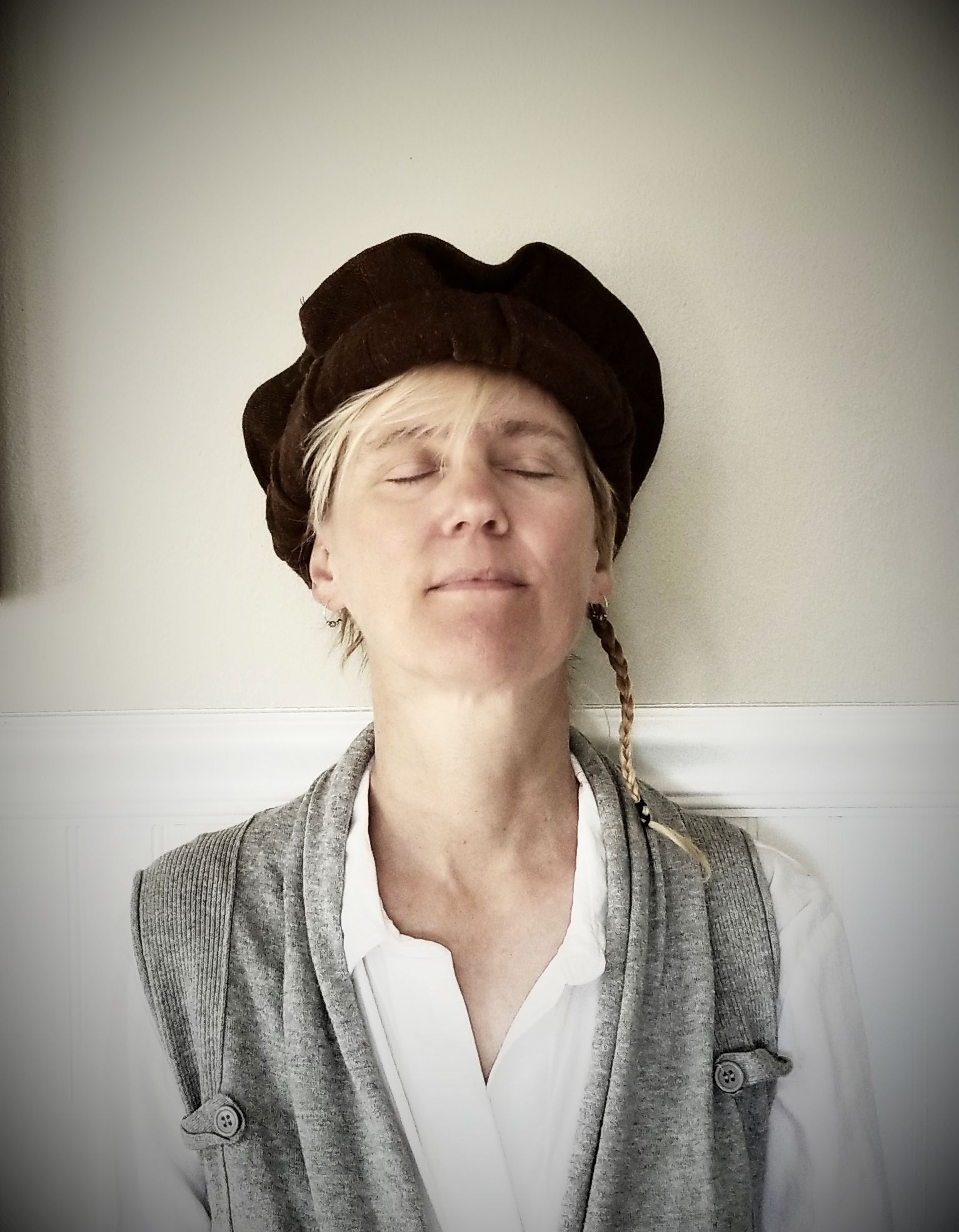 At some point, you cross a threshold and become the artist you were born to be. When this happens, there's a certain sweetness you can relax into and just let things flow the way they were meant to. This is what's happening for me right now. 
It's funny and somewhat confusing to be a musician these days. You're told that you need to brand yourself, promote yourself, have a mission and purpose and engage in all the other businessy things to get your music out there to catch the industry's eye. There are a million different ways to get yourself and your art out there to the world and there's always a coach to help you in any one of those ways. Sometimes, it gets to a point where you don't know which end is up and you get so wrapped around the axle over the business of music that it's easy to forget about the artist. About a month ago, I finally had to put my foot down and shove the business stuff aside to dig through the rubble to find the artist. I'm glad I did because this reacquaintance is giving me a foundation to build on. 
For the past several years, I've adopted this magical forest gnome persona just to have something interesting to present to the world. There's nothing wrong with that and I don't regret this adoption. But at the same time, this particular shoe didn't quite fit right either. I felt like I was faking it until my real artist was ready to come out. So just who IS my real artist? That's a great question. I see her as enigmatic, defying all manner of genres, keeping things simple or throwing color all over the place, showing up when her hair is messy or showing up in androgynous dress. She is soft, primal, dark, light, dramatic, quiet, funny, reflective, shamanic and always in bliss when she is creating on her playground. And yes, that playful forest gnome is also in there. If this is my brand, I'll take it! 
As I grow into this next version of being a musician and artist, I'm letting it reflect all over in my real world and online presence. Just yesterday, I pointed my camera at the wooden floor of the living room of the house I'm housesitting at and did a photoshoot. It satisfied the question I had of "what would it look like if I shot photos from above?" The photos looked exactly as I  imagined them and now they are showing up here on my site. 
This growth also means bringing some of the other instruments I play into the mix. Most of you may not know this but prior to my life as a didgeridoo player, keyboard had been the dominant force in my life. I played organ for 35 years and piano and synthesizer for nearly as long. I see keyboard as the perfect dichotomous match for didgeridoo and it seems fitting, since my inner artist seems to be made up of opposites anyhow. Where didgeridoo, satisfies the primal, shamanic side of me, playing keyboard satisfies the Old World part of me. Perhaps someday these two worlds will meet. I will definitely look forward to that. Until then, I will continue to create music without boundaries or worry about where it can fit within a industry that requires labels and tidy compartments. 
In the end, it's been a somewhat arduous journey to get here but I'm content to stay in this vortex for a bit and see where it goes. As always, thank you for coming with me. Just like with a child, an artist needs her village as well. 
Take care all and stay amazing! 
Pam