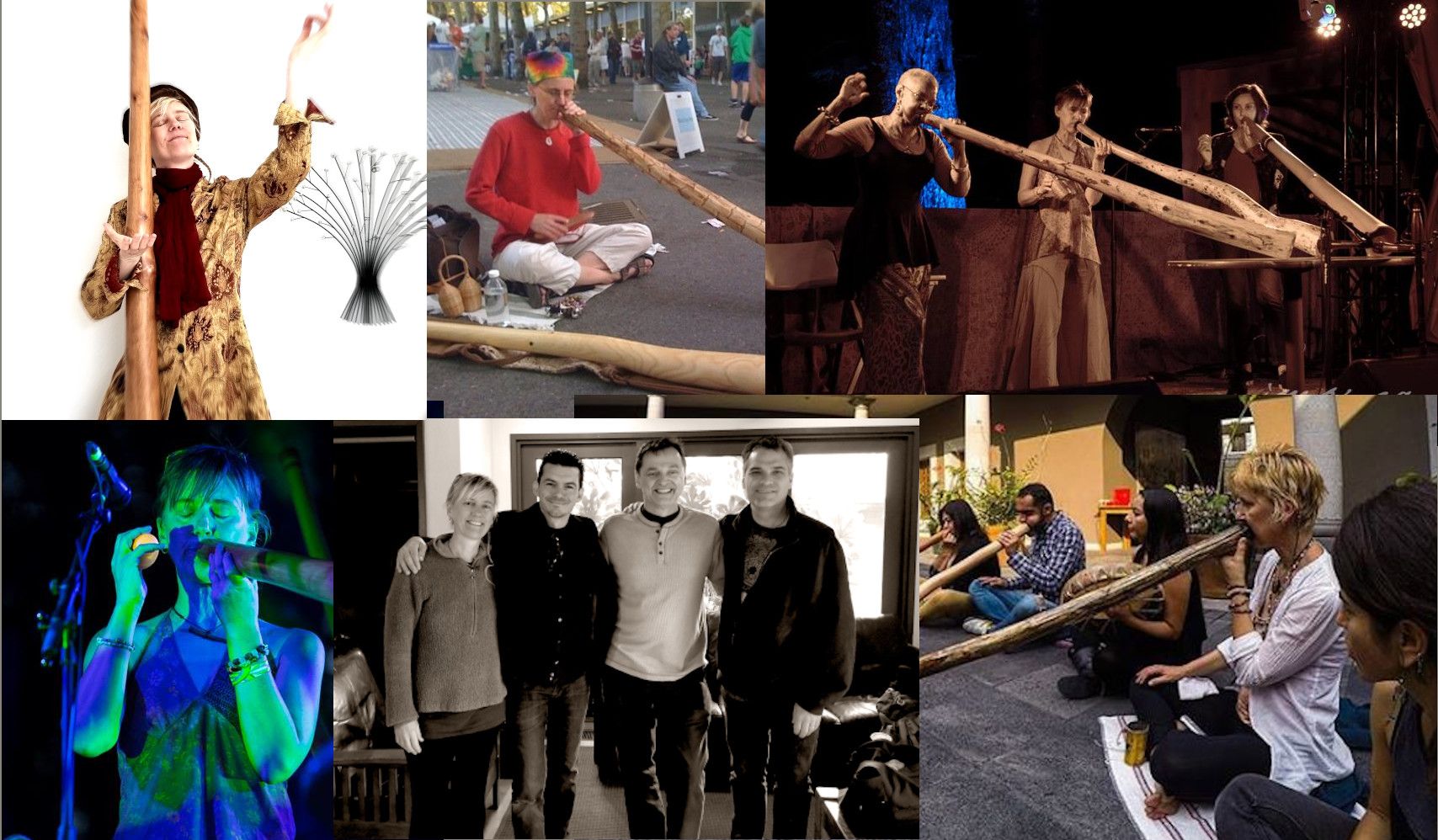 Sixteen years ago this month, a walked into a used CD store in Seattle to find some music to listen to. At the time, I was really into the music of Dead Can Dance, Sheila Chandra and anything with a Middle Eastern beat. This time, I wanted to hear something different so I went to the world music section and looked in Australia. There were three CDs – one by Yothu Yindi (a legendary Aboriginal rock band), some singer songwriter and a CD by David Hudson ( a super cool Aboriginal player) called Rainbow Serpent. The latter looked the most interesting, so I took it to the listening station up in front of the store, plopped the CD into the tray and donned a pair of headphones for the next hour. I hadn't planned on listening that long but the music from Rainbow Serpent immediately drew me into its vortex and led me on an amazing journey. I had found my CD. 
I also found the fire to learn to play didgeridoo. At the time, I had this bamboo didgeridoo that was the size of a telephone pole but it didn't matter. I played it anyway and tried my best to emulate the sounds I was hearing on the album. Of course, the sounds didn't come out the same because A) I was a beginner and B) the didge I was playing was way different that the amazing eucalyptus sticks David was playing. But that didn't matter either. I kept playing. 
For the next year, Rainbow Serpent was my teacher. There wasn't much else out there. Youtube was just born with a handful of videos and as far as I knew, I was the only person playing didgeridoo in Seattle. But I kept playing and loving it. 
Little did I know, this was just the beginning of an amazing journey full of travel to places I had never even thought of going, experiences that have been game changers, but most of all meeting extraordinary people. I've met men, women, kids, dogs, cats, birds, a snake or two, doctors, lawyers, teachers, admins, tons of artists, tons of hippies, tree huggers, conservatives, liberals, old people, young people, babies, rich folks, poor folks, Earth folks and city people and all of them having a hand in shaping me into the person I am now. And it's because of didgeridoo. When I play on stage, it's not me up there playing for people – it's all of us creating a time together where we dance, sway, smile, laugh, cheer and celebrate the miracle of being happy humans while we're here. Creating moments that we look back to with warmth and forward to doing again and again. So, I'm celebrating 16 years of evolution as a musician and a human and I'm looking forward to many more years of people, music and time spent together to continue to help foster a planet of happy humans. 
Take care all and stay amazing! 
Pam