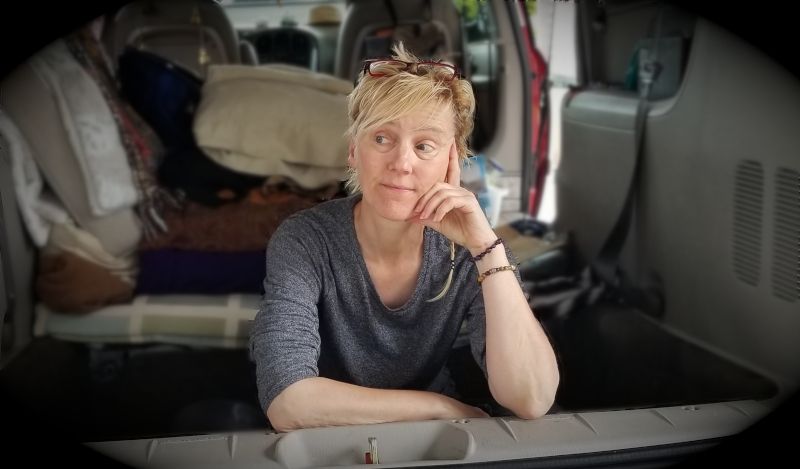 Whew! I'm back online after a whirlwind couple of weeks. June has been exceptionally busy with wrapping up projects and starting new projects but the biggest thing is beginning a new chapter in my life that will have me lving and working from my van at least for the summer, perhaps longer. This is partly to see sights and fulfil bucket list items but it's also with the intention of finding space. In my experience, finding what you need is a matter of putting your shoes on and just going outside to see what's available. It can also be simply drawing what you need to you but in this case, I think I need to go outside, so I've been converting my van into a living and work space. Much of the work is done and I'm sure there will be adjustments along the way but the idea is to have a decent work space where I can have a small mobile studio in addition to a living space. It's a tall order for being in a mini van but I think for now, I've got it. 
It's helped a lot to have had practice time throughout this pandemic. For the past year, I've been sleeping, eating and working in the van (I've named Ruby) to work out the details in space issues. What I've come up with is a modular approach where many things are foldable and can serve dual (or even triple) functions. Taking this approach has also kept things simple which is something that my singular mind really appreciates. It also helps to have a massive storage cargo box on top for didgeridoos, camp gear etc.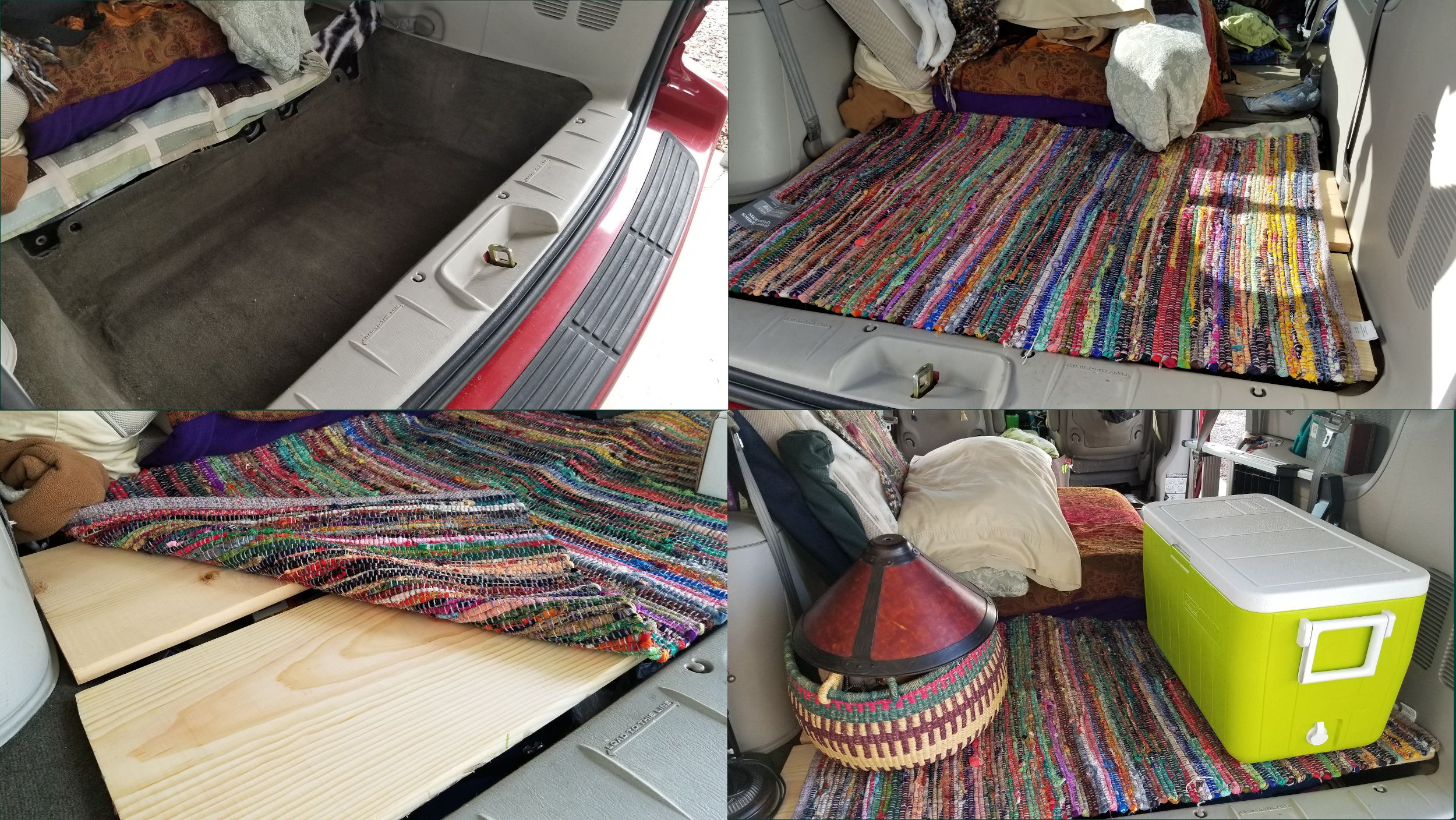 So, just what are the plans for the summer? My number one goal is to find space to start building on my dream of having my own music studio. I've harboured this dream for about 40 years now and it's time so I suspect I will mostly be driving between Oregon and Washington (in addition to looking on Craigslist etc.) to see what I can find. This will also allow me to see the places I haven't been to and share the adventures I'm sure I will have along the way. Just to let you know, this is not some sudden fantasy trip that I dreamed up over the last couple of months. Let me tell this story. 
When I was eight or nine, my grandmother and her two cousins went on an eight month odyssey across the U.S. in a small Winnebego RV. They went partly to see family they hadn't seen in years and partly to see sights. I remember getting postcards from my grandmother from places like Maine, Vermont, Mount Rushmore and the Grand Canyon and it totally fired my imagination about being a traveler. What makes this story so cool is that these ladies did this at a time when women their age simply didn't do things like that (this was back around 1971). I've never forgotten that and so I'm letting this story guide me into this next chapter of my own life. It's exciting, exhilarating and a bit daunting (I'm not gonna lie) but I'm doing it anyway. I suspect I will be stretched, shaped, challenged, bumfuzzled, given lessons and ultimately thrown into gratitude on this journey. I've waited and I'm ready as I can be. I won't lie, there is a pert of me that is trepid. It wouldn't be normal if I didn't feel this but the excitement far outweighs the trepidation.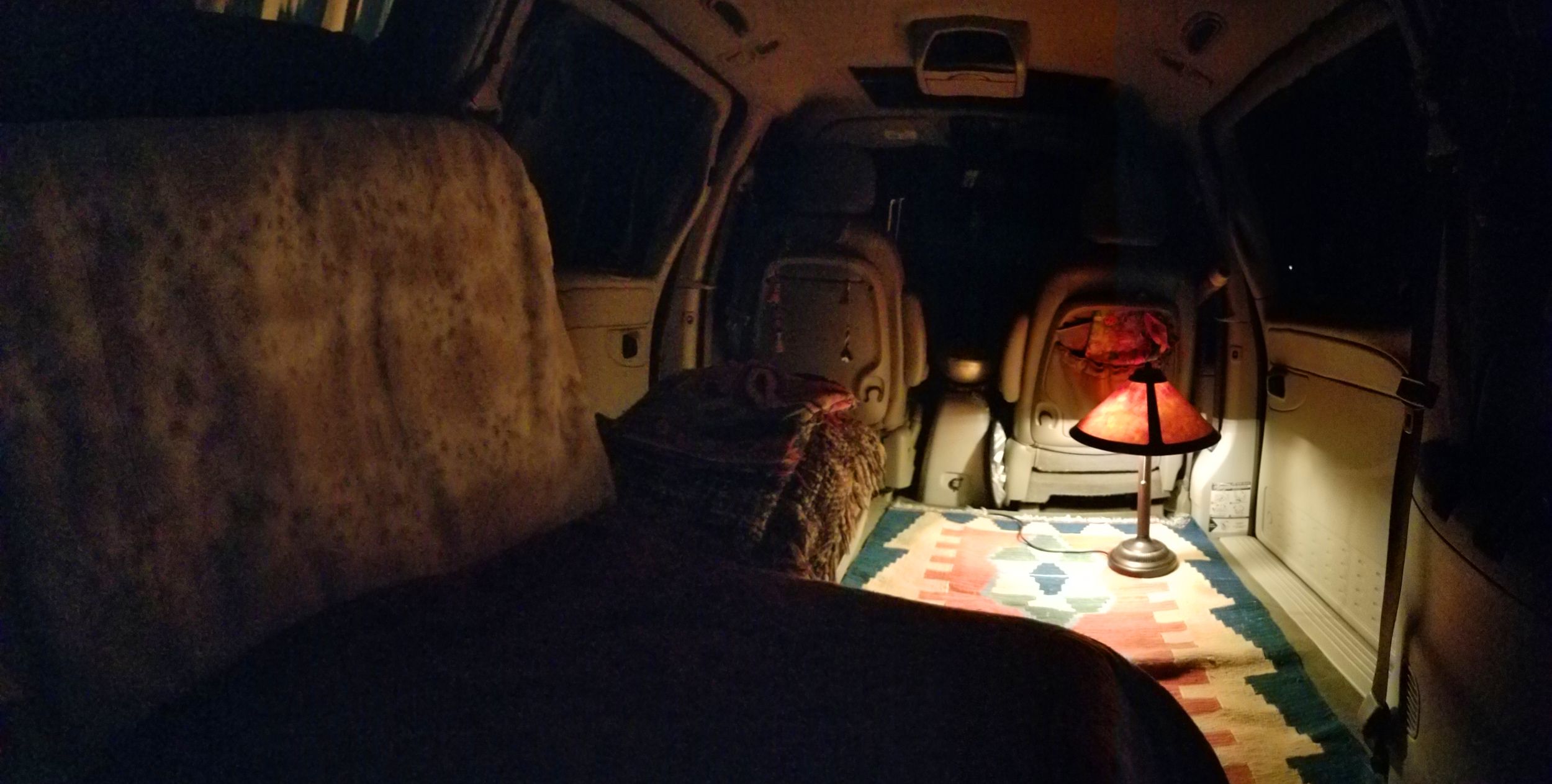 I will be posting here as this journey unfolds and I hope you will join me. It's always more fun to have you along! Of course, I plan on continuing to make music, videos and tutorials along the way. The only thing I won't be doing is making didgeridoos. I am putting that on hiatus for the summer in order to make space and time for new projects. With that said, here are some photos of the last didge for awhile. I will have it up for sale in a couple of days and will post it here when it's ready for a new home. 
Thank you so much for reading this if you made it this far. I want to extend a special thanks to all of you who have contributed through my virtual tip jar and to my Patreon supporters. I know I sound like a broken record but I really couldn't have done any of this without your support. Thank you!! 
Take care All. Stay happy, stay healthy and stay amazing! 
Much Love, Pam