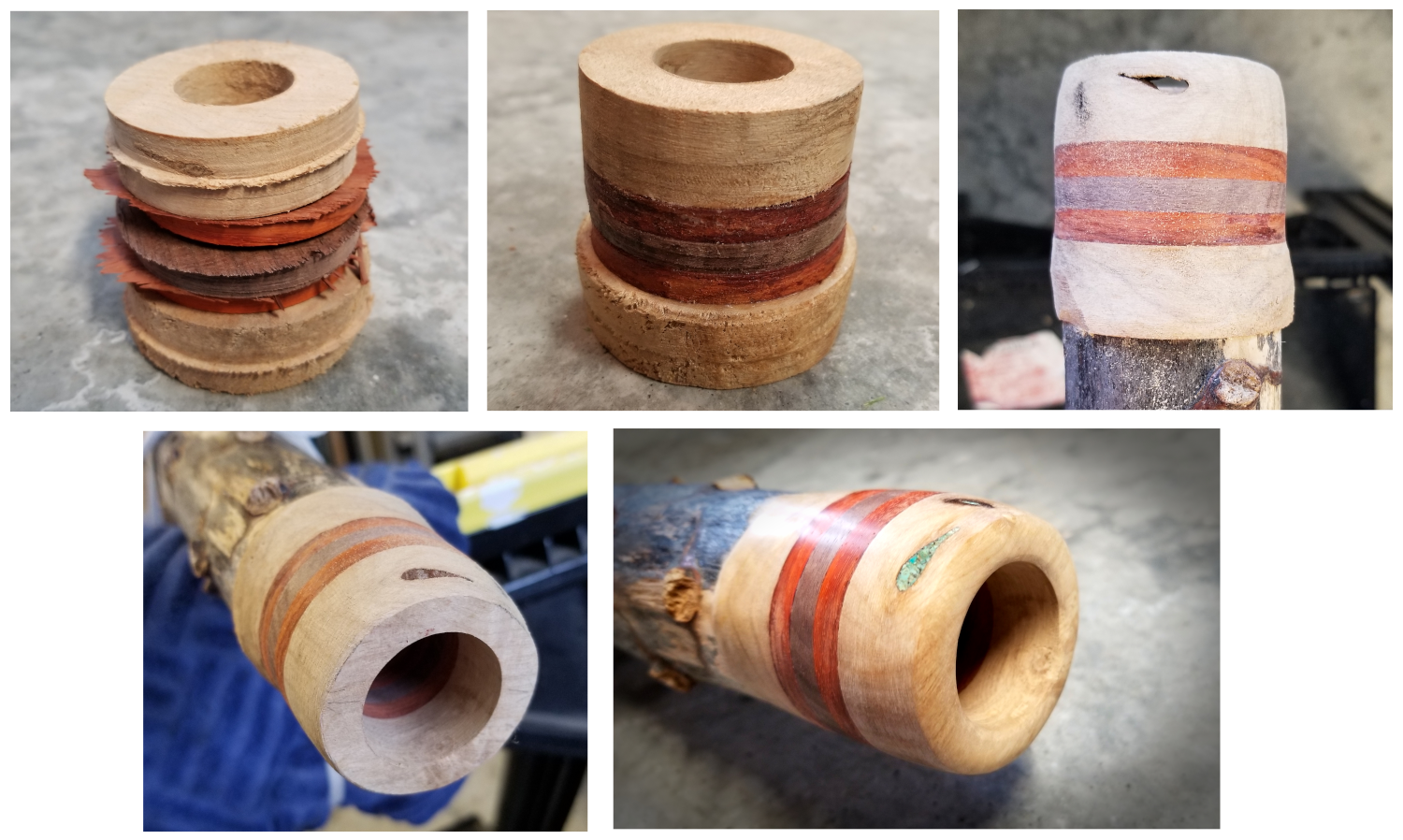 Hey there, Been feeling the push to say this out loud and it may sound weird but I'm going say it anyway.
Lately, I've been feeling the push to expand beyond my current borders to grow into something bigger than what I've been. Some of you know I recently released a circular breathing video. I watched it last night (yes I watch my own videos sometimes) and I saw a very different person than normal. I felt like I was actually seeing Me for the first time in years. It was so refreshing. When I watched this video, it was about seeing more than just someone who was teaching circular breathing. I was watching myself emerge from my shell and show up in a way that I was meant to and I freakin' loved it!
So what does that have to do with the mouthpiece in the photos above? I feel these photos can demonstrate what I mean about bringing out the best in ourselves. 
These are photos of a mouthpiece I just got through sanding on yesterday afternoon. If you look at the pictures from left to right you'll see the transformation from roughness to finished product. In order to bring out the beauty of the wood, I had to use sandpaper, lots of elbow grease and a vision of what I wanted to see. It's an evolution I've fallen in love with over the years of crafting didgeridoos – watching and having a hand in something, taking it from five little rings of rough cut wood to a cohesive thing of beauty. I posted these photos on my social media accounts last night and as I did, it hit me that this is the kind of evolution that any one of us can make from where we are. I look at these multi-colored rings of wood as individual parts of ourselves that when put together, make a gorgeous whole. What it takes is a vision of where we want to be and then taking steps to get there while we maintain the enthusiasm of our vision. The trick is to not get attached to the final outcome of how we should think it should go. Just like learning circular breathing, we have to let go of how we think something should go and just jump into beginner's mind and be present to the work in front of us. I could ramble on about this but I think you get the point. 
So I just want to ask, if there is a place you want to go or if you have a vision of what you want, what step can you take right now to get there? It doesn't have to be a huge leap but something that can at least get you closer to where you want to go. Ok, nuff said. I hope you find this helpful in some way. Let me know in the comments below. I'd would love to hear it!
Many thanks for reading!
Take care all and stay amazing! 
Pam 
PS: If you haven't seen the circular breathing video yet, you can find it here.