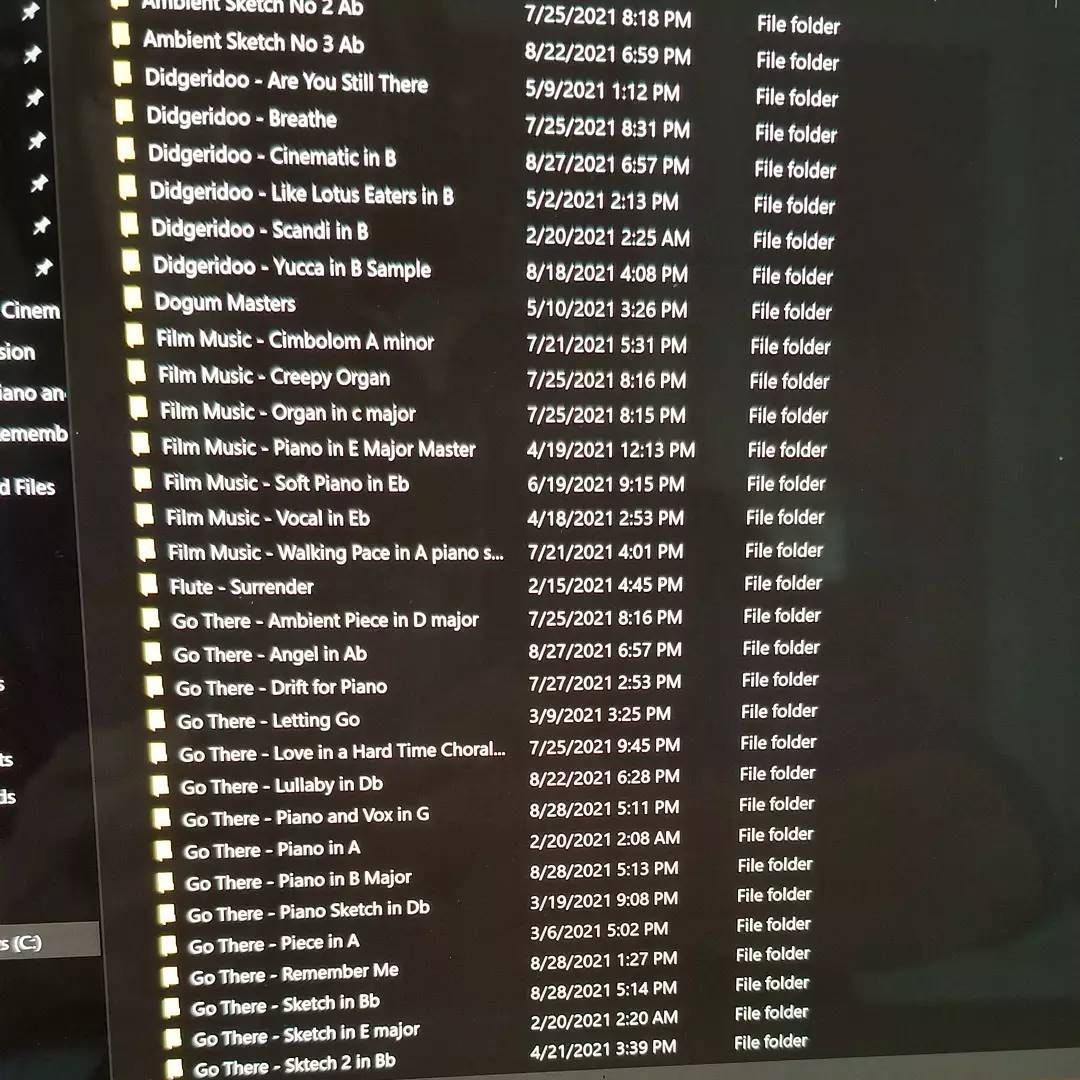 This is a list of the songs I started this year. There are 105 of them. Only three of them were started late last year. This list does not include the 400 or 500 more songs that's on the other computer some of which will see completion. But most won't get past being a musical sketch - ideas that started with intention but lost steam. Some of those may end up as parts for other songs. This is the life of a composer - for every one song that sees completion there's about a dozen or so that don't. But those that do hopefully makes their way to ears that love to hear them. 
Like the songs in this list, I am a work in progress. Continuously working on refining parts of my life while taking a look at places where I'm stuck. What tools would I need to be better than I was before? What can be re-arranged to live a more harmonious life? A good composer asks questions, explores and experiments to see what works and uses good judgement to make a beautiful piece of music. These can also be used in creating a beautiful life and in this way, parallels are a beautiful thing.
Thanks for reading this. 
Stay happy, stay healthy and stay amazing!
Pam
If you really liked what you just read or just love what I do, I could really use your help in keeping things going by leaving a little something in my virtual tip jar. This would help for many things from putting gas in my car to helping to save up to buy my own studio space. You can find my virtual tip jar here.
Thank you so much for your consideration and generosity. It really means a lot!