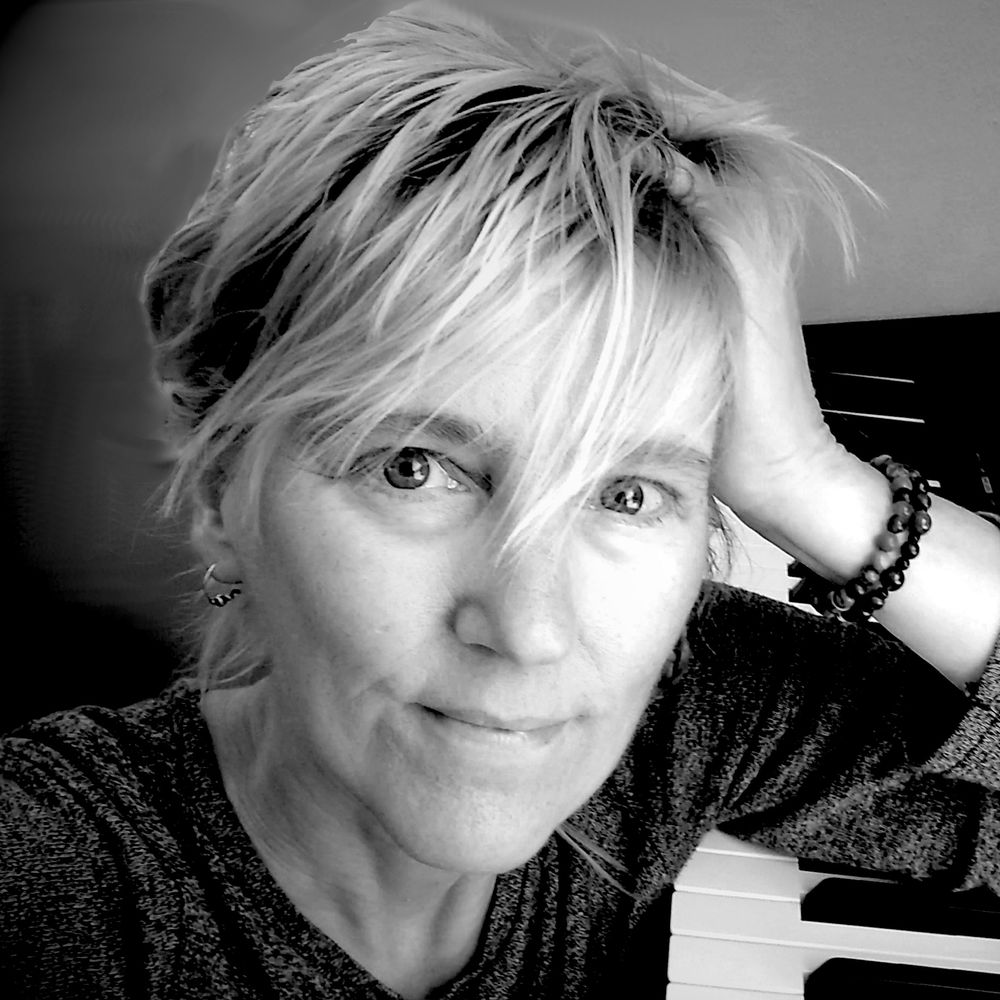 In 2014, Pamela left everything she knew about life in Seattle, and set out on a soul journey devoted to picking up where she left off as a musician and artist over 35 years ago.  Since then, she has crafted three albums featuring her mastery on didgeridoo, busked and performed at numerous venues, fairs and festivals, made an eye-opening trip to Mexico and collaborated with a broad spectrum of musicians, dancers and artists. Prior to this chapter, she worked her way through the 9-5 world before making a life-changing decision to leave Seattle and start a new chapter devoted to her music.
Now, the Washington-based multi-instrumentalist is leading a double life playing didgeridoo pumping out powerful dance rhythms on one hand and composing for piano spinning out reflective neo classical works on the other. Either way, the music she makes is born out of reaching deep into the soul to reflect the emotional beauty that life can be. To her, the art of making and playing music is an ongoing practice that takes her ever deeper into the connection between art and life and how they can influence and enhance each other.
Her musical journey started at the age of six with learning to play the organ, which quickly became a way of diving into a world of sonic exploration. Later she added piano, synthesizer and voice but in 2005, her trajectory completely changed when she discovered didgeridoo through hearing a recording of Aboriginal artist David Hudson. Since then, Pamela has taken didgeridoo, married it with a composer's mind and has brought this ancient instrument to a whole new level for audiences who are not as familiar with it.
The history of didgeridoo is long and varied. It is an instrument of many Australian Aboriginal tribes who use it primarily for dance, ceremony, celebrations and telling of the Dreamtime Stories – the Aboriginal stories of creation. In was roughly in the early 1960's when didgeridoo hit Western shores. Since then, it's been considered a novel instrument but Pamela's deft capabilities, songwriting skills and creativity is beginning to change this view as she creates works influenced by rhythms from drum music of the Middle East and urban funk and rich hues of ambient electronic music.
Though didgeridoo remains at the forefront of her artistry, Pamela has also continued her work with synthesizers, piano and voice often combining all of these instruments in her compositions. In addition to making music, she also crafts didgeridoos and teaches both workshops and private lessons on playing didgeridoo and in her spare time loves to travel on road trips in her van.
A personal note:
Thank you so much to those Aboriginal communities who have shared the didgeridoo with the outside world as part of sharing their culture. It's my hope that in doing so, all of us can bridge cultural gaps as we learn more about each other and work together to build a world out of love, respect and balance.
THANK YOU!