Greetings from Oregon! I have been here for about a month playing for a couple of gigs and generally traveling, taking photos, video and doing a lot of hiking. I arrived here in mid-July to play for Flutestock Festival which is a gathering dedicated to Native American style flute. We all performed twice - solos on Friday night and more collaborative things on Saturday. I had a great time on Friday but I have to admit, Saturday was where it was at for me with playing with such amazing talent. One thing about Friday though, was after exiting off the stage from my set, I was met by Mary Youngblood who exclaimed that I was f***ing amazing! you could have knocked me over with a feather at that point. 
That comment was just the beginning of an even more amazing Saturday. The energy we brought to the stage felt so good that we ended up rocking the night out! The last number was especially amazing when everyone got up and danced. It really meant a lot to see that and especially see my friend Duffy standing next to his scooter dancing. To me this is the power and medicine of music. Here are a few photos from both of the evening performances. Photo credits go to Alby Thoumsin who also organized the festival.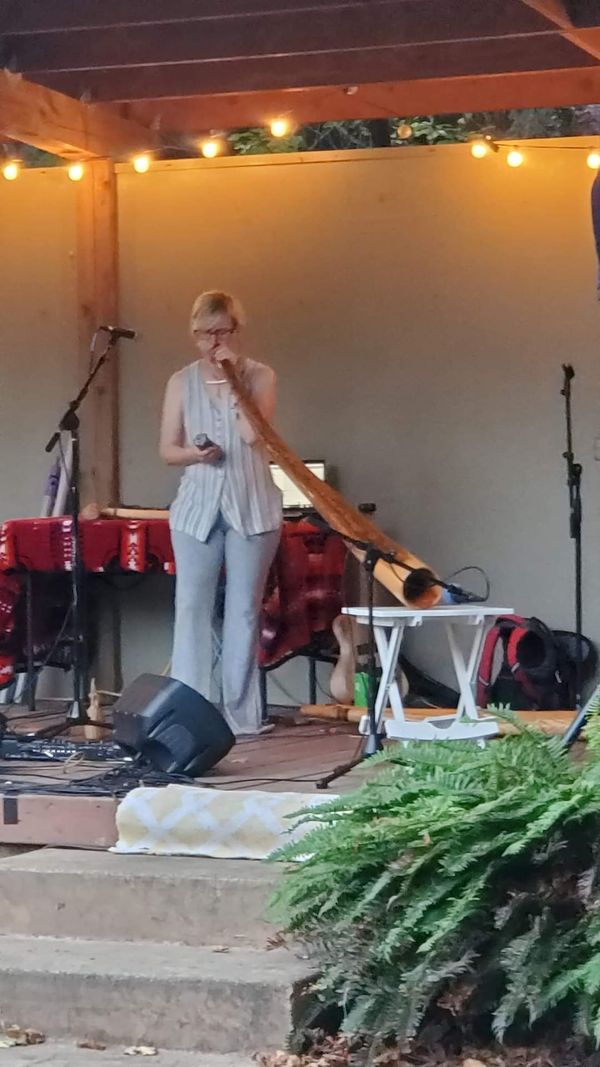 Friday Night Solo Performance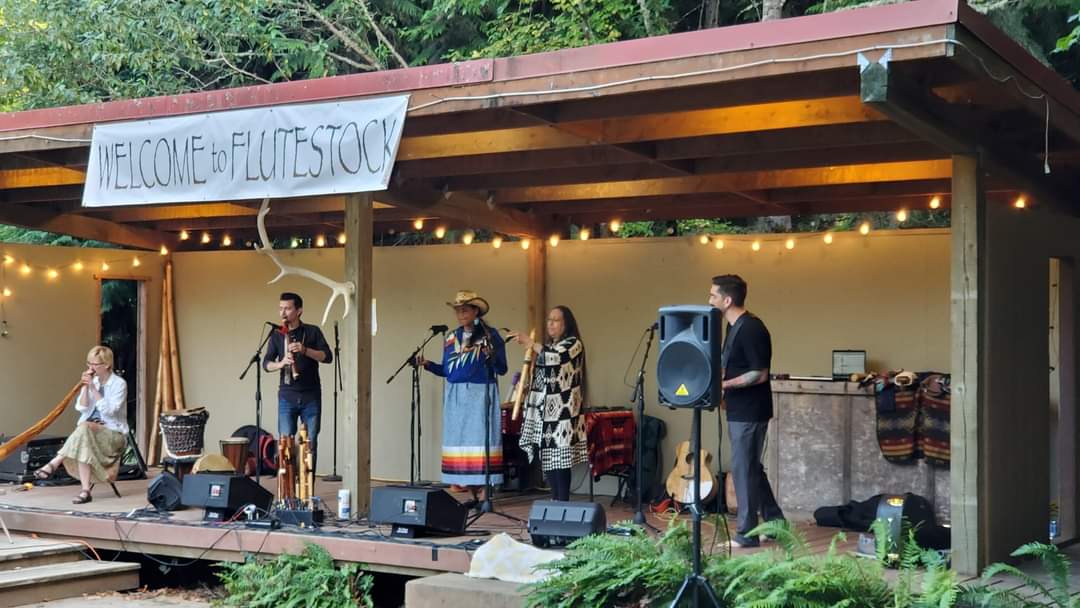 Saturday Night Ensemble with tim Gomez, Rona Yellowrobe, Mary Youngblood and Tommy Graven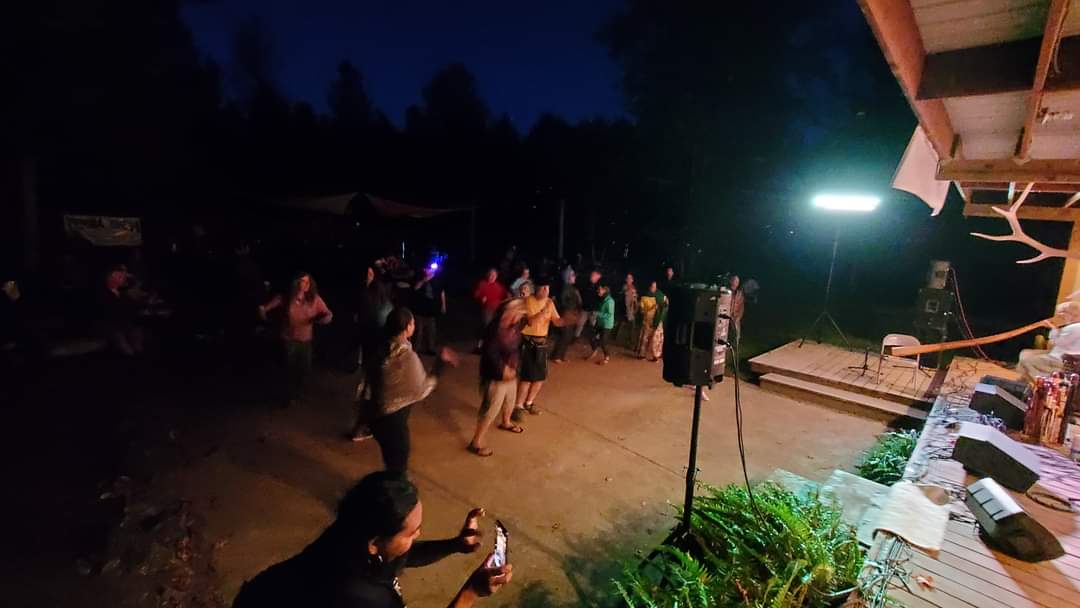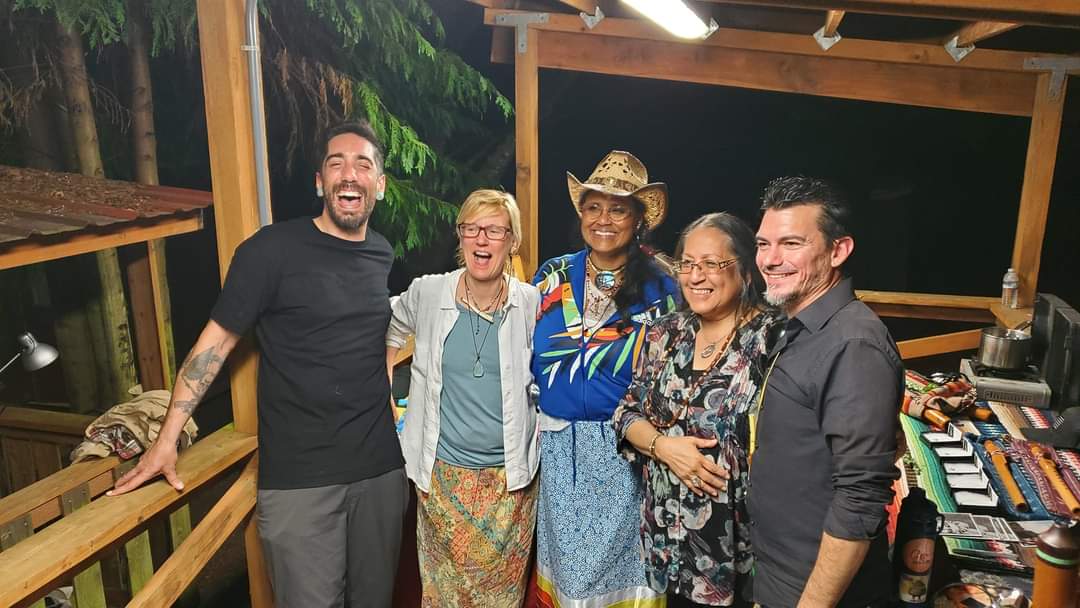 From left to right Tommy Graven, me, Rona Yellowrobe, Mary Youngblood and Timothy Gomez
I had such a good time and this experience couldn't have come at a better time with my craving to play with others more. Playing solo gigs has been a great deal of fun but in these times of the pandemic, I've been really feeling the urge to collaborate more. This is extending to the present as Tommy Graven and I are beginning to embark on collaborative effort. More tom come on that as it unfolds.
After Flutestock, was Indidjinus Didgeridoo Gathering. This year was an especially sweet homecoming after a three year absence. Our last gathering was in 2019 before the shutdown happened. It was so great to see everyone and experience so many great performances. There were several highlights for me this year including getting to meet Tiago Francisqhuino from Portugal and taking a workshop from him on playing Hindi konnakol rhythms on the didgeridoo. It was a completely different approach that I'm keen on. At this stage i have no idea where it will lead but it's something that has been a fun challenge to incorporate into what I already do.
Another highlight was meeting my Mexican Didge Sister Ingrid Lisac. Ingrid hails from Mexico City and it was really a lot of fun getting to know her and jamming with her at the gathering and after the gathering. Thank you Ingrid for all of your amazing energy!
I played on Sunday night as the closing act and I couldn't have asked for a better slot. Everything felt so good on stage and with everyone dancing, we ended up co-creating so really sweet moments. The highlight was playing together with Didgemama Emma Salahuddin and Ingrid on stage during my set. there was a beautiful power I felt as we played together. I just downloaded video from the performance and plan on getting converted soon to post here. In the meantime, here are some photos from the gathering.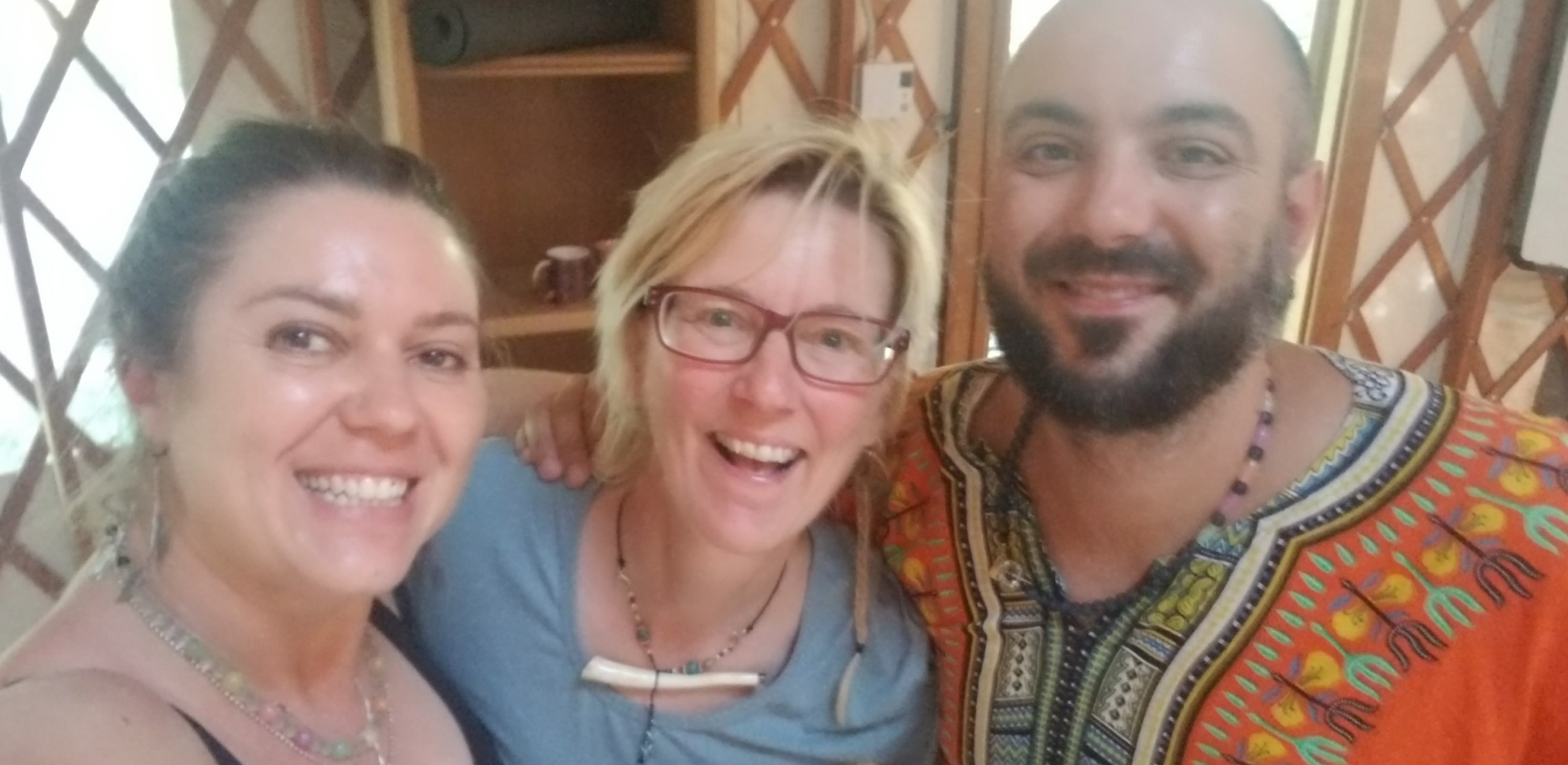 With Ingrid and Tiago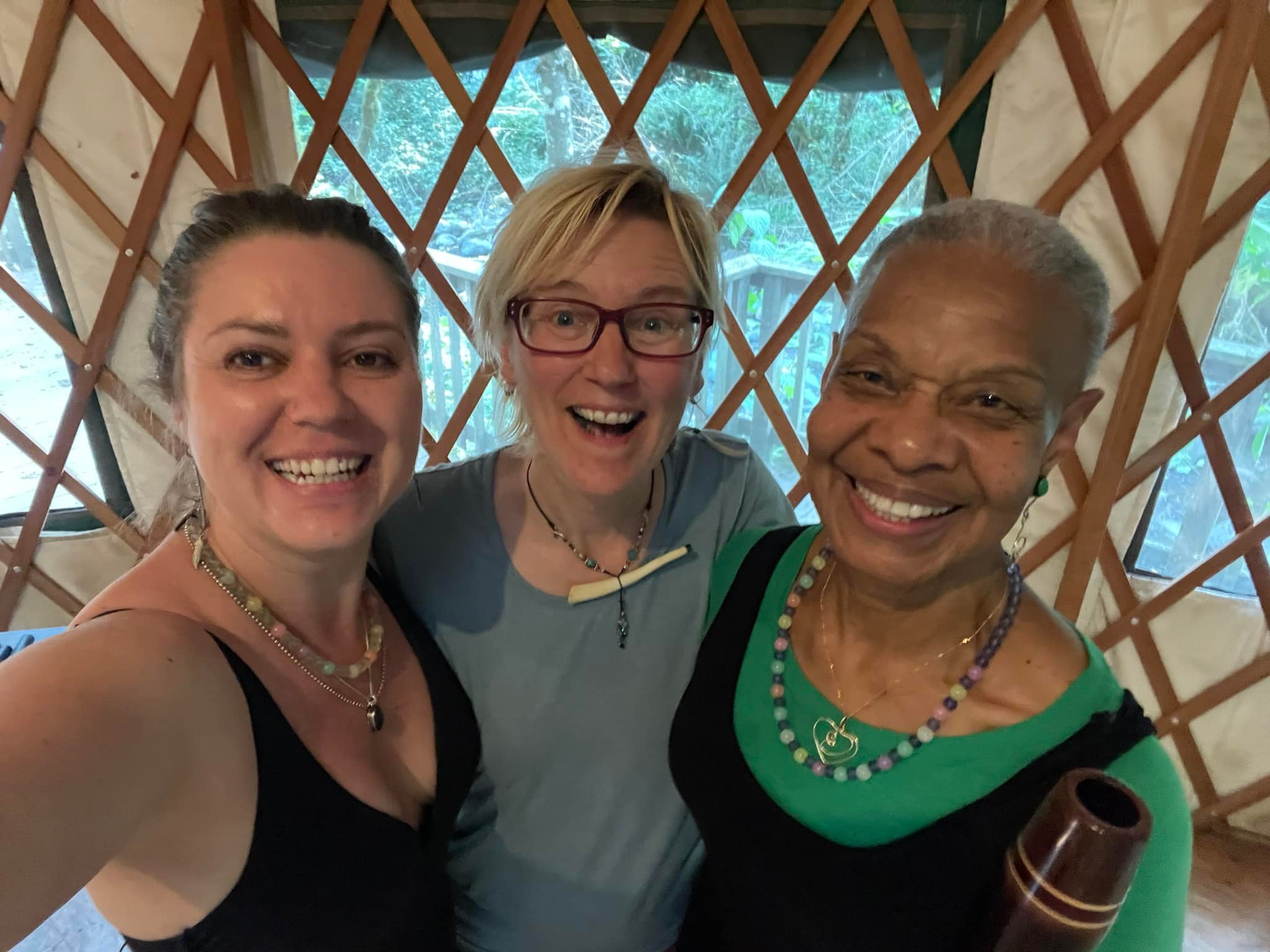 With Ingrid and Didgemama Emma Salahuddin - photo by Ingrid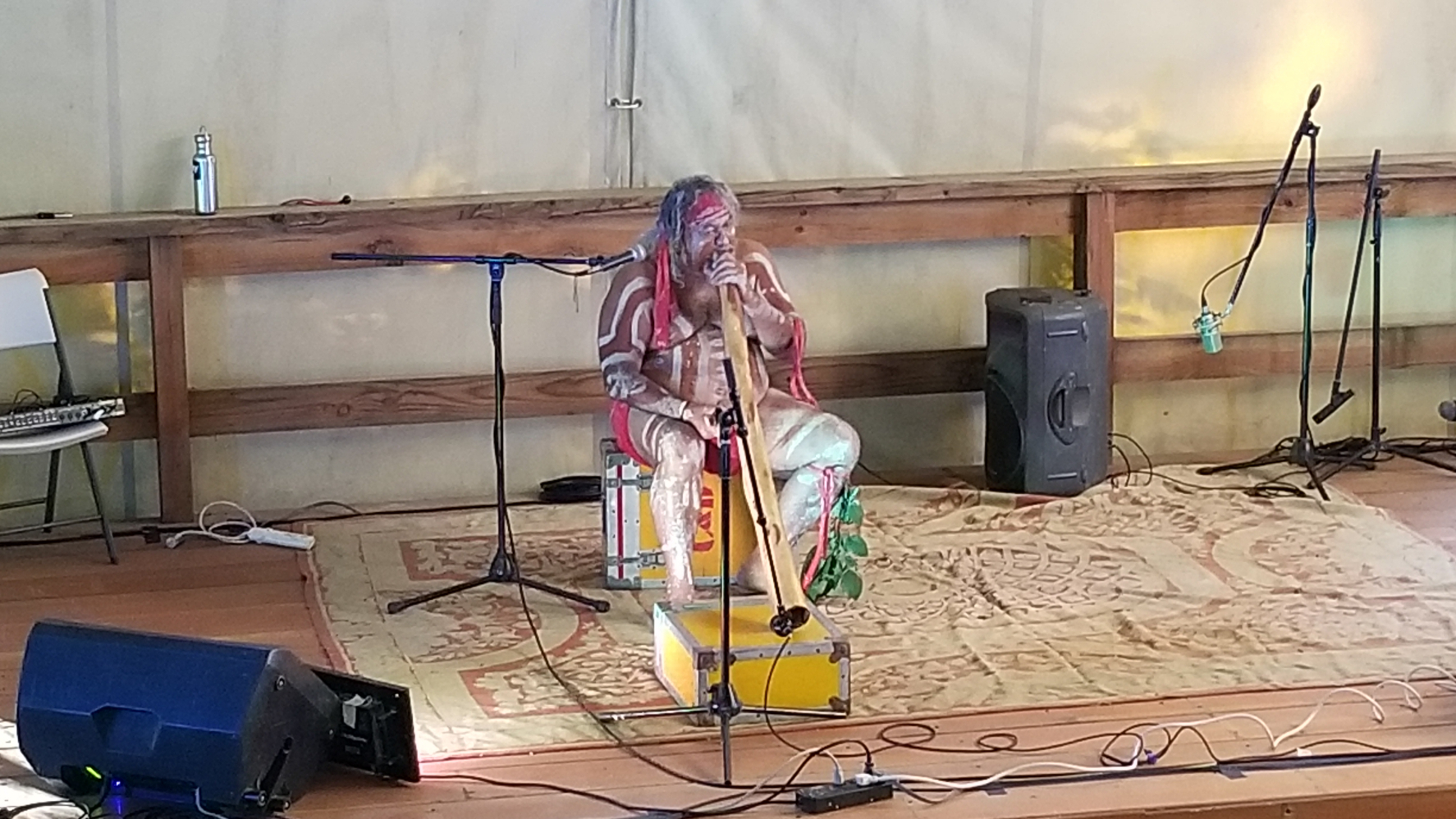 Lewis Burns from the Tubba-Gah-Wiradjuri tribe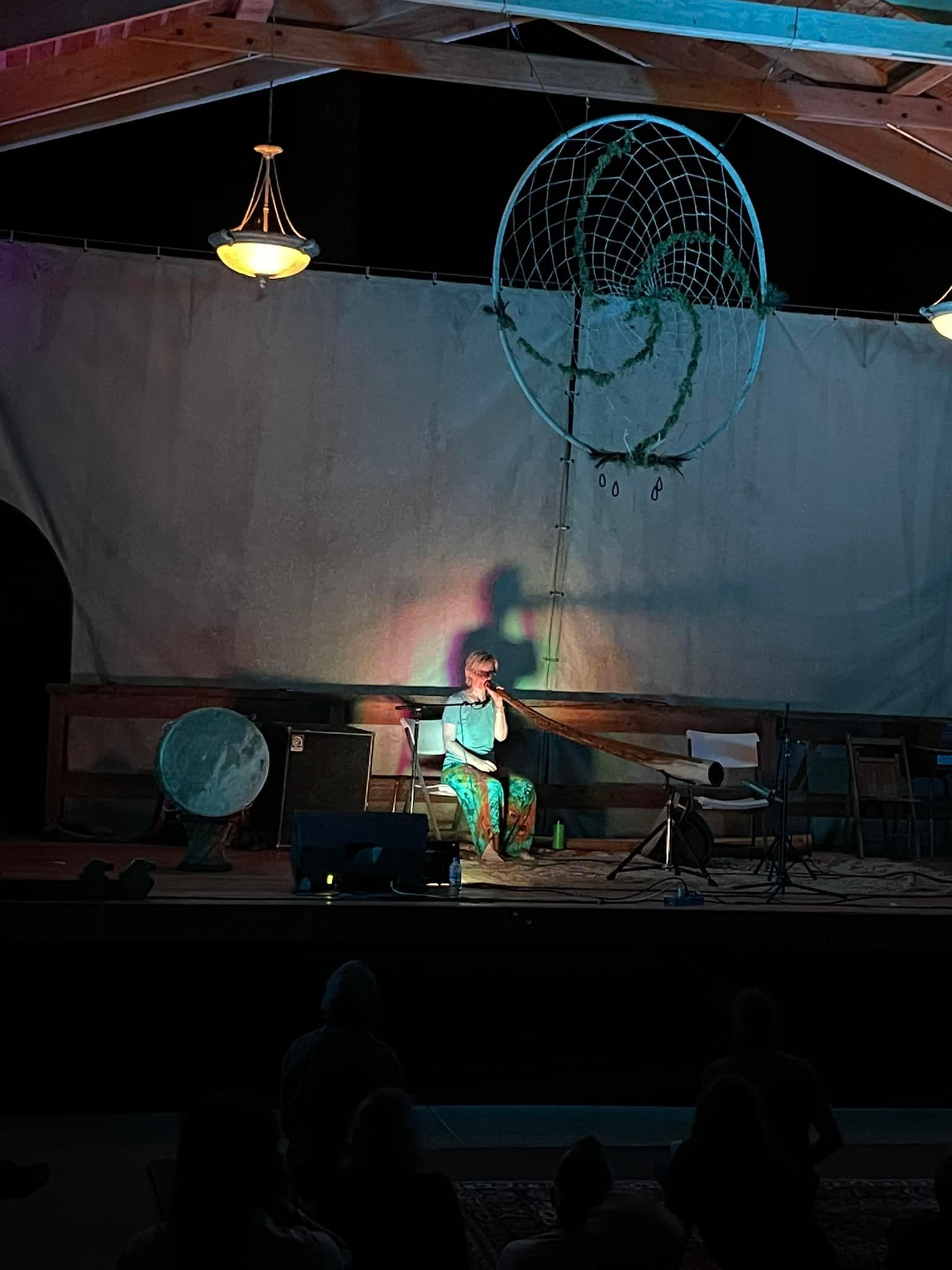 From Sunday's performance - photo by Ingrid Lisac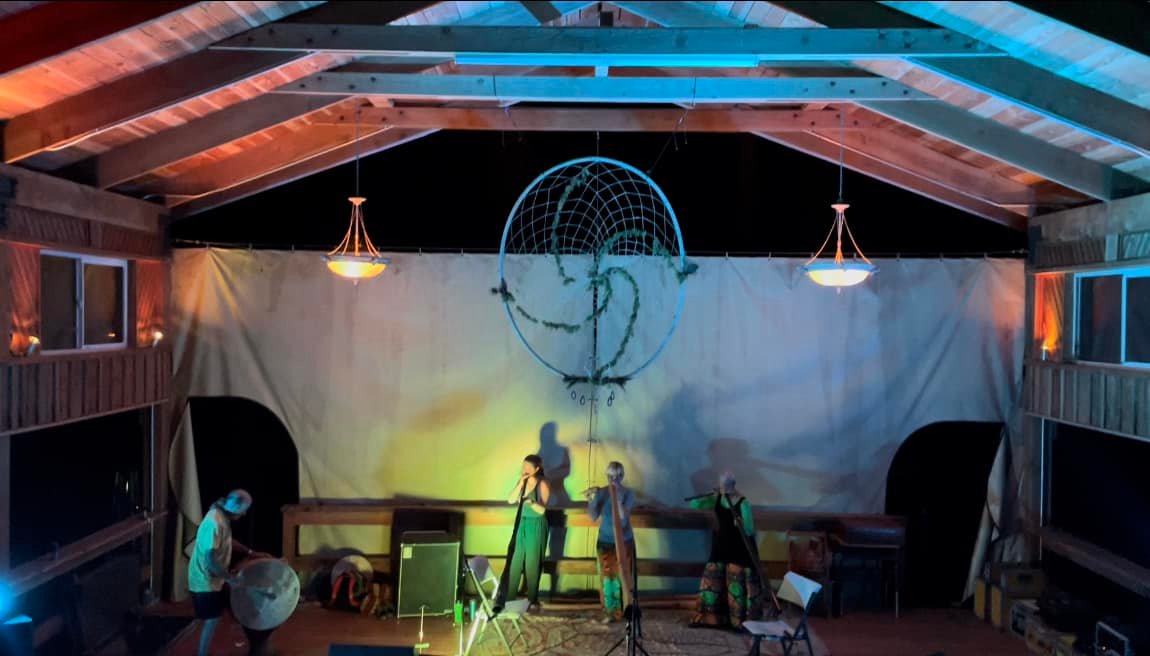 Sister Didge Trio with drummer Gunther on Sunday night
Didg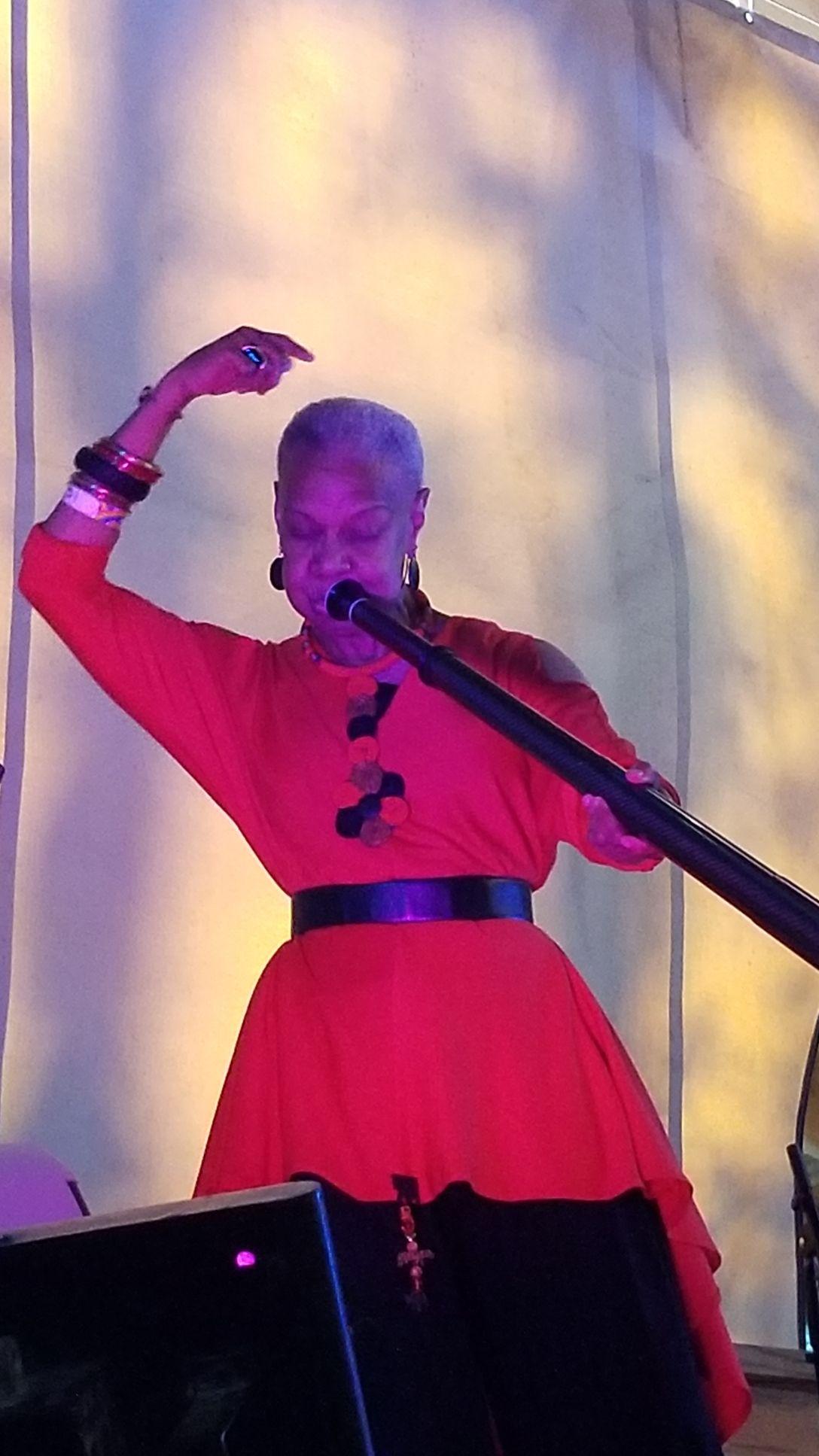 Emma!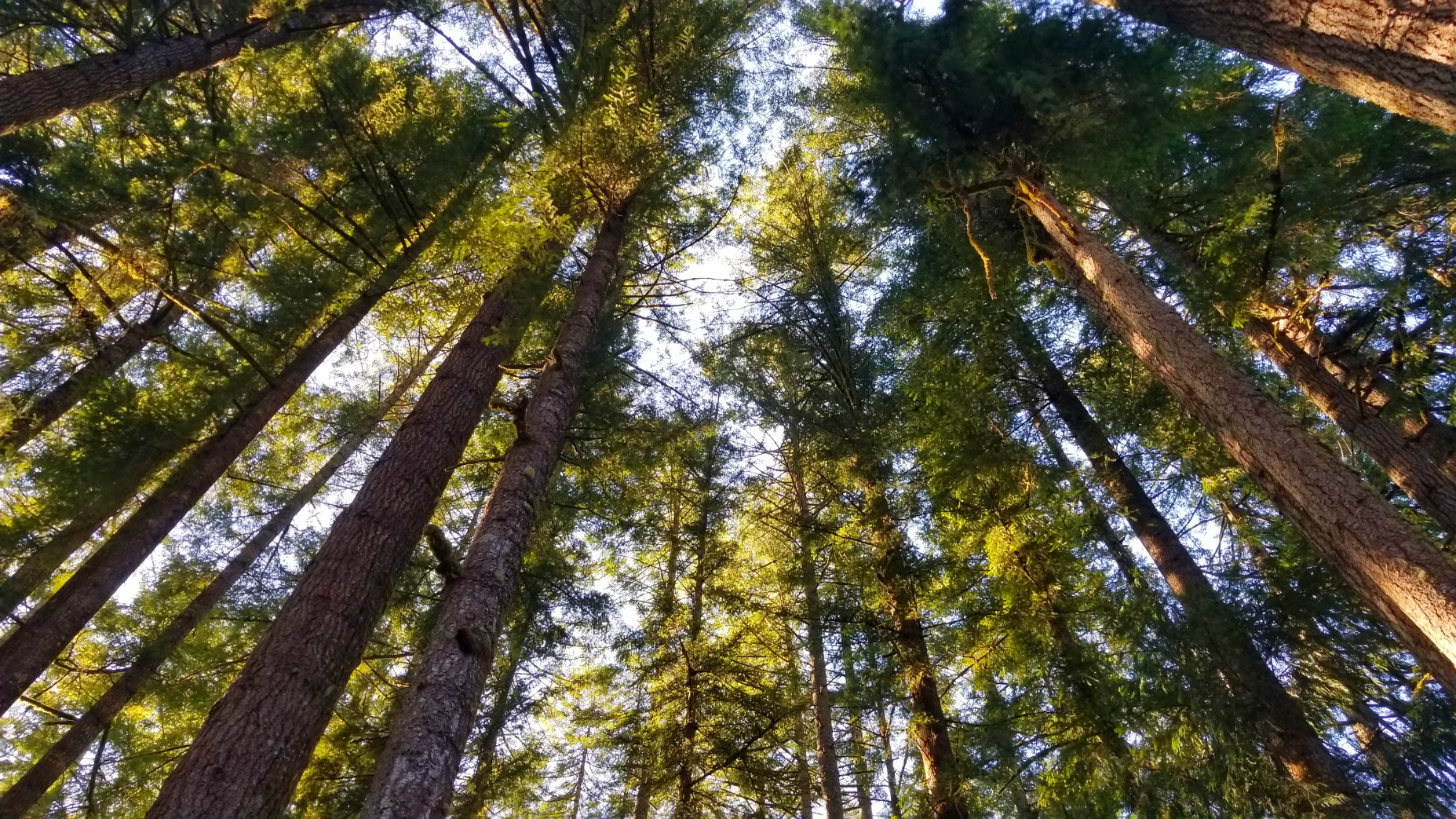 Among the Giants
This leads me to a part of the adventure that has kind of brought things to a standstill. Getting covid. I have prided myself on evading this virus for over two and half years but it caught up to me. Symptoms have been pretty light and I've felt good through this experience. I've been quarantining out on the Oregon Coast making sure I stay away from the crowds and wearing a mask everywhere I go. One thing that has been unexpected has been the disruption. Not being able to just go anywhere has been a challenge. And not being able to go home quite yet because home is populated with people would are potentially at risk has also been a bit challenging. Still, I'm finding out how resourceful I can be in figuring things out and finding ways of getting the work done while out here. I've been going on a lot of hikes in out of the way places away from the crowds and finding some really treasures in old-growth forests. It's been a real treat getting to know this land more intimately. I will post photos here as soon as I'm finished with editing.
As I near the end of my quarantine, I'm keen on moving on to my next steps in getting some didgeridoo made. While at Indidjinus, I was gifted four beautiful yucca stalks by an amazing guy named Bob (thank you Bob!). They will be made into some beautiful instruments for new homes soon. There's much more to tell and as I come back online, I'll share these stories but for now, I'll will end this here and get it posted. 
Hope you are all well, healthy and happy. Take care all and thank you for reading this! 
Much love, Pam